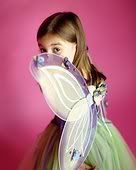 for a few reasons, this year really brought out the christmassy spirit in my family. indeed a merry christmas.
we had turkey and lamb (okay due to our great interest in good food) and most of the extended family came over for once. even jo came! everyone gathering, eating plenty, ripping open carefully but not necessarily nicely wrapped presents, laughing at each other and eating some more. argh, it's just so wonderful to be with the ones you love.
i received several christmas cards. never knew hon could be so so so very mushy. i shall expose her here =p yes hon dear, i also "loved you then as i love you now.. a lot" then of course i was delighted to find a card from kaisiang. didn't understand this one line but something is better than nothing at all right. and this way, i feel kinda protected, like by an invisible force who keeps silent but still watches over me. and stephrene sent me a card! such a doll, that girl. i smile everytime i think back on primary school days. ooh and selene sent me a card
and
earrings she made herself! i almost threw them out with the envelope. what a pleasant surprise. then last night gabriel came back and said he missed me. so thrilled that he even remembered me on a trip to spain (and got me a present!!) fantastic isn't it! did i mention i love pleasant surprises? =)
heehee i got a lot of presents. none of which i expected. my loot includes a handmade glass necklace from my grandma, photo dome (snow globe full of stars and picture of my dear babes), a doggie days diary, a nightmare before christmas coin purse, a small bag, a bracelet (seriously, it's fugly. but it sure beats a free nailclipper or pok socks or a pack of durian chips), a book "how to meet cute boys" and woah a mont blanc pen!! that last one meant very much, cos my big brother gave it to me. i don't know how much it costs, but i'm sure it costs a lot. it almost made me cry cos it symbolises the start of a whole new phase of my life. if i study abroad, it means independence and lotsa time away from home- i'll die of home sickness but i really think it's an invaluable experience. if i don't study abroad, it means i'll hafta study real hard and make really good use of that pen. therefore. i swear to not lose the pen.